Ce site ne sera plus mis à jour. Il me prenait trop de temps, trop d'énergie, et ne convenait plus ni à mon usage d'internet, ni à l'évolution du microcosme ludique.
Je le maintiens pour l'instant en ligne, mais j'utiliserai désormais pour m'exprimer sur le web, notamment pour présenter mes nouveaux jeux, un blog des plus classiques.
Editorial

Moving for a smaller place
Déménagement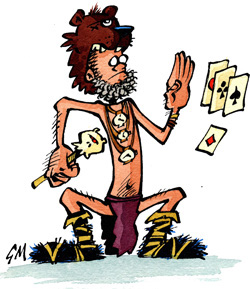 This website won't be updated anymore. I spent too much time and energy on it, and it was every day more and more at odds with the way I now use the internet, and with the way the boardgaming world has evolved these last years.
It will stay online for a while, but from now on I'll use a modest and very standard blog which, hopefully, will be less time consuming.