Concours de chasse au dragon
Dragon Hunting contest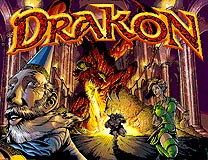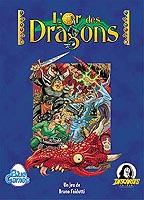 Voir aussi le deuxième épisode du concours à l'occasion de la sortie de Aux Pierres du Dragon
See also the contest second series, on the Fist of Dragonstones webpages
Le vainqueur est R. Hunter Gough, avec 25 réponses exactes, qui a gagné un exemplaire du Drakkon, de Tom Jolly, ou de mon Or des Dragons. En toute logique, il devrait acheter l'autre.
The winner is R. Hunter Gough, who won a copy either of Tom Jolly's Drakkon or of my Dragon's Gold. I hope he'll buy the other one.
Et pour tous ceux qui ont péniblement cherché les dragons - j'ai reçu plus de 100 réponses - voici les solutions:
And for all those who desparately looked for Dragons in all their games - I received more than 100 answers - here come the answers:
1

Mü und Mehr
2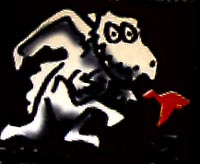 Kings and Things (it's from the Pegasus edition)
3
Wyvern CCG (or Dragonhunt card game)
4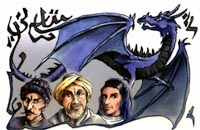 Morgenland aka Aladdin's Dragons (One of my favourite game of these last years)
5
Divine Right (OK, not everyone owns the game. The winner was the only one who found this one)
6
King of the Elves
7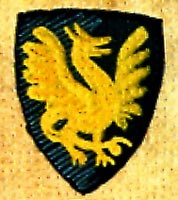 Rheingold (A very good family game, probably one of the best games in the Risk family)
8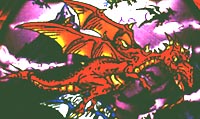 Diskwars
9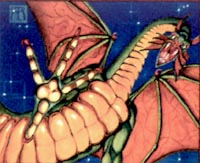 Magic the Gathering (Shivan Dragon. Everybody found it)
10
Groo, the game
11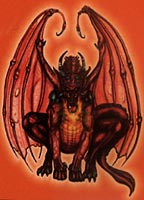 Titan the Arena
12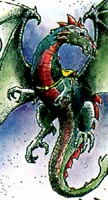 Elfenroads (and not Elfenland, the pics are not exactly the same)
13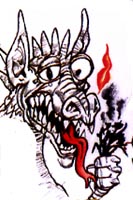 Elixir
14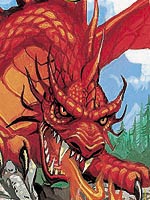 Dragon's Gold
15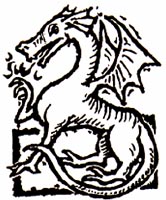 Once upon a Time (1st edition)
16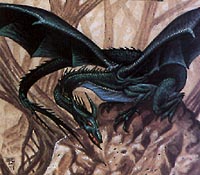 Orcs and Trolls
17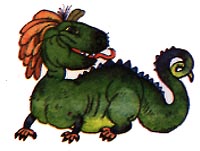 The aMAZEing labyrinth
18
Die Tafelrunde (This one was a hard to find little detail)
19
Gang of Four (Sorry, this dragon wasn't from Tichu.)
20
Quests of the Round Table
21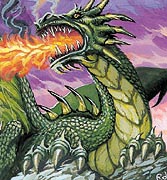 Castle (it could not be Dragon's Gold, which was already there, and in which it's not complete)
22
Cosmic Encounter (Dragon alien from the Eon edition. I thought everybody will recognize it... may be I ought to put it on a black background)
23
Krystal (If I've checked well, nobody found this one. I'm afraid the only noticeable thing about Krystal is that my friend Pierre Cléquin was one of its authors)
24
Lao Pengh
25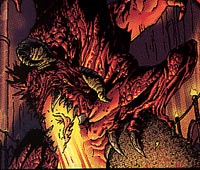 Drakon
26
Tchang (obscure belgian cooperative game)
27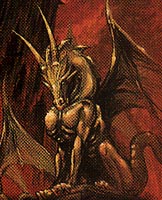 Citadels
28
Der Ringgeister
29
Barbarossa
30
Wizard Quest
31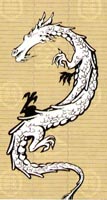 Dragon Delta aka Les Dragons du Mékong
32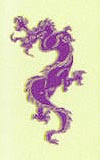 Der Weisse Lotus
33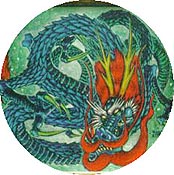 LO5R CCG or LO5R Diskwars
34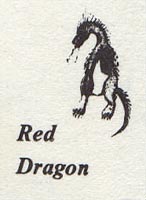 Dungeon! (This game is from Tom Jolly's collection, and I even don't know what it is about. Probaly about fighting dragons in dungeons)
35
Dragon Master
36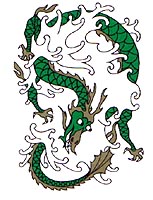 Mhing
37
Mertwig's Maze (I was really surprised by how many people recognised this one. It seems that Mertwig's Maze is much more popular than i thought)
38
Dungeons and Dragons (1978 edition. OK, it's a rpg, but everyone has played it, and it was impossible to ignore it).
39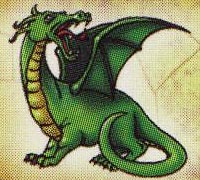 Labyrinth - the card game
40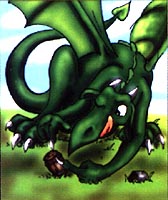 Der Herr der Wichtel (If I've checked well, nobody found this one. Der Herr der Wichtel is a nice little chaotic card game. The Dragon comes from the expansion, Neues aus dem Wichtelwald).
41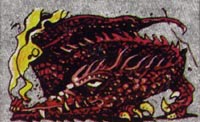 Warlock of the Firetop Mountain (This game is from Tom Jolly's collection, and I even don't know what it is about. Probaly about fighting dragons in the mountains)
42
Titan
Everybody saw them, but they were not here: Mysteries of Old Peking, Settlers of Catan card game