RPS 25
Dimanche soir, tournoi de RPS 25. Les derniers tours, sur le grand escalier, ont été abondamment photographiés.
Sunday night, a general tournament of RPS 25 took place after dinner. The last turns, on the stairs, were much photographed.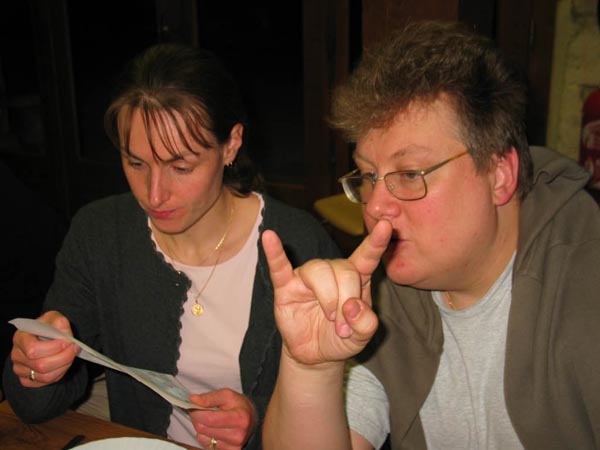 YA
Dernier entrainement avant le match
Gamers in training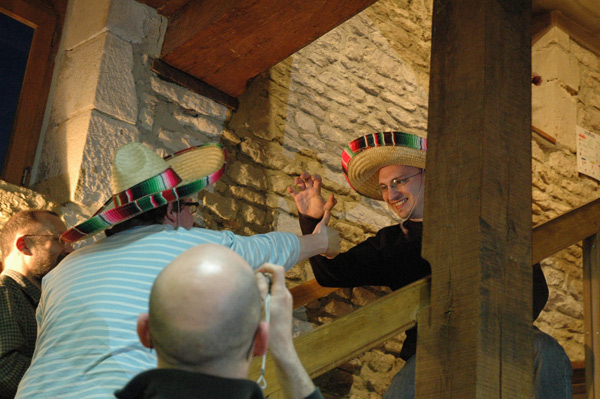 SP
La dynamite explose le cafard
Dynamite explodes cockroach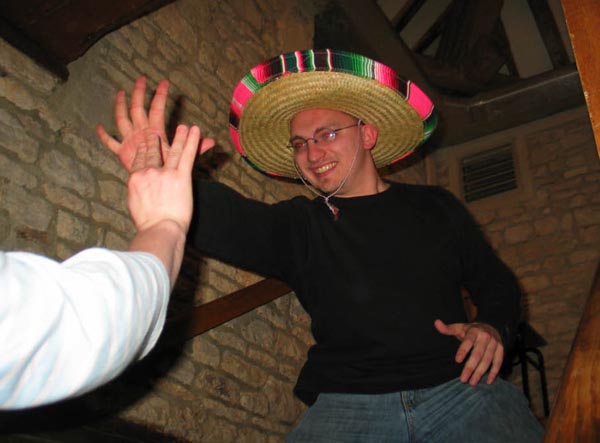 YA
L'alien détruit le soleil
Alien destroys sun
SP
Nicolas brandit sa hache.
Nicolas wields his axe.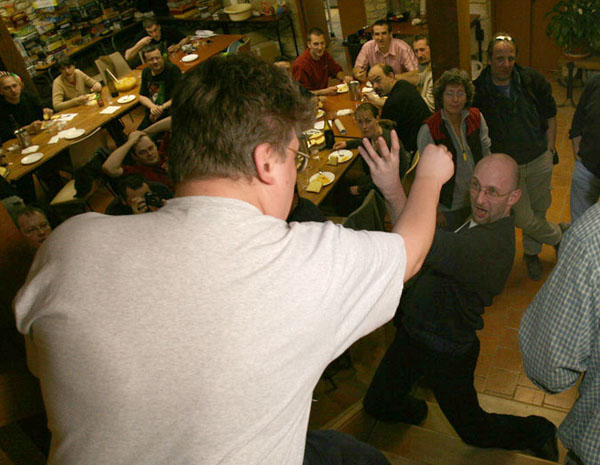 RP
La bombe atomise le serpent.
Nuke incinerates snake.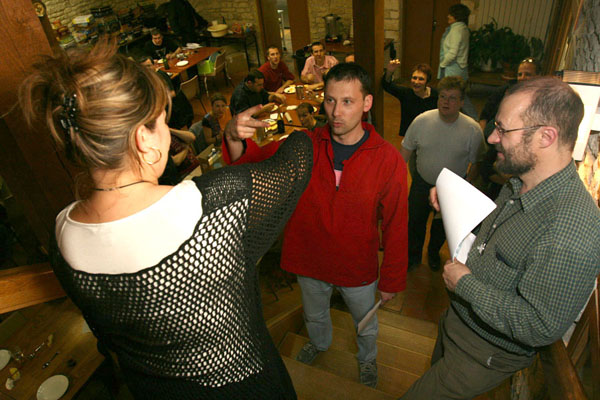 RP
Il y a des ciseaux, mais on ne voit pas bien ce qu'ils coupent.
Hard to see what the scissors are cutting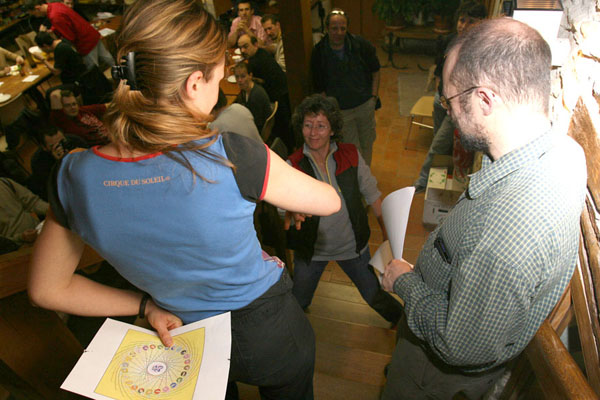 RP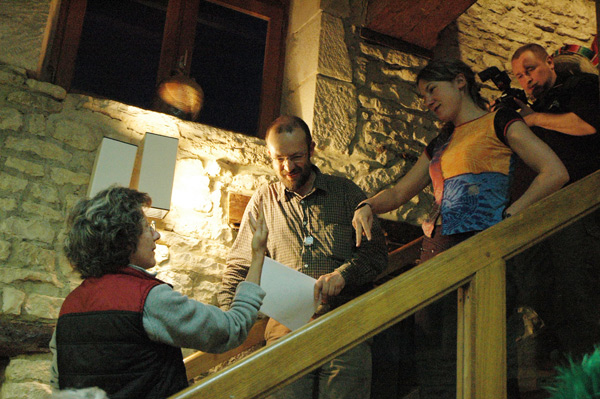 SP
Le soleil (?) réchauffe l'homme
The sun (?) warms the man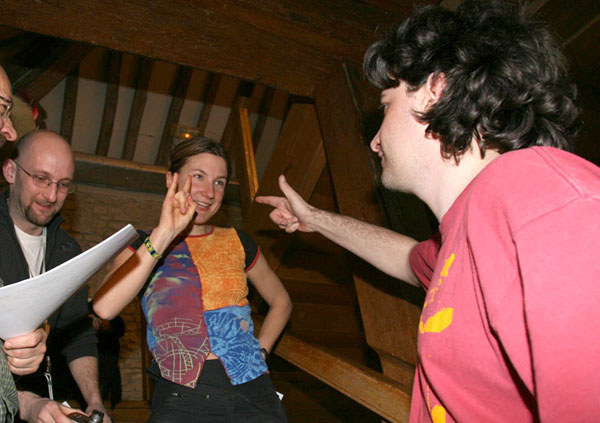 RP
Comme si on pouvait descendre le démon avec un flingue...
The devil cannot be shot by a gun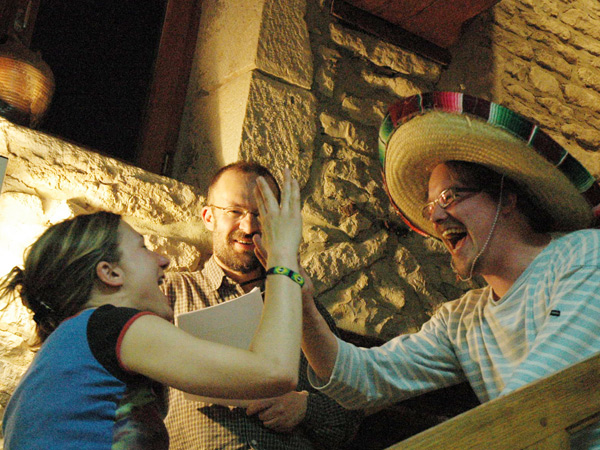 SP
Quand un alien rencontre un autre alien...
When an alien meets another alien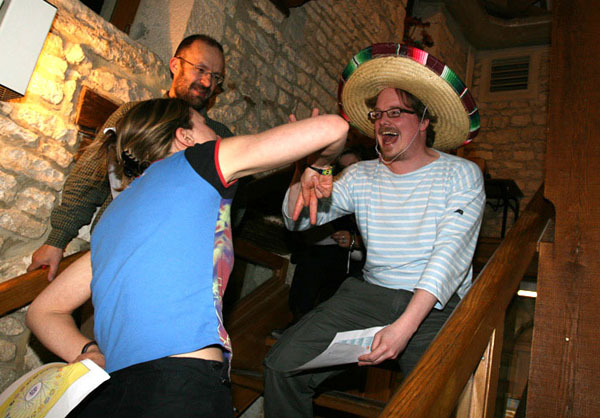 SP
L'homme exorcise le démon
Man exorcises devil
JG
Le diable maudit le soleil
Devil curses the sun
RP
Le bol retient l'eau
Bowl contains water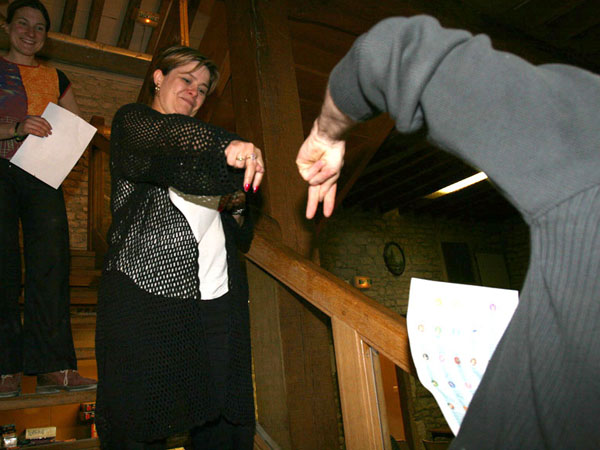 RP
Deux hommes face à face...
Two men, face to face
RP
Le diable lance le rocher
Devil hurls rock