Nouveaux jeux de cartes et de plateau - A-L
New card and board games - A-L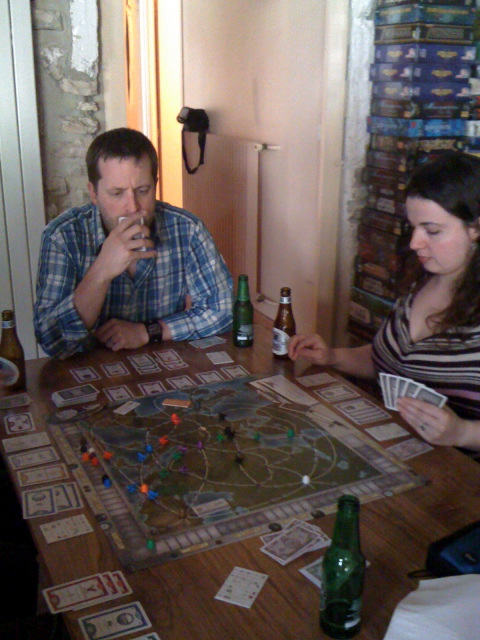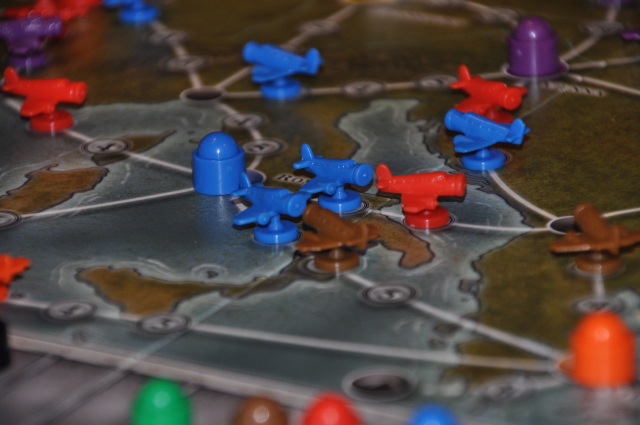 Airlines, le premier jeu joué, et l'un des grands hits du week-end.
Airlines, the first game played, and one of the week-end's hits.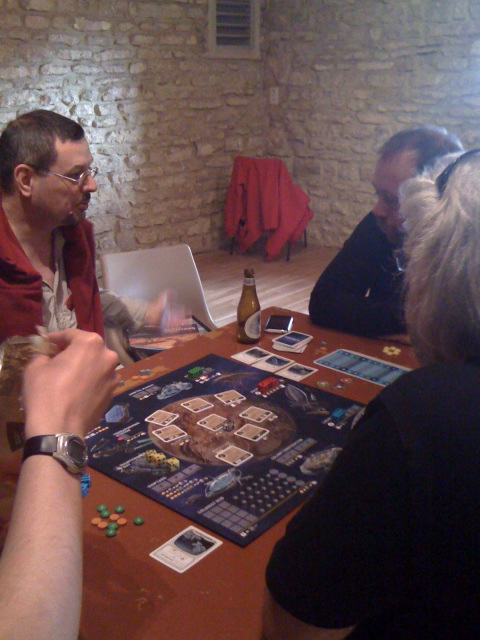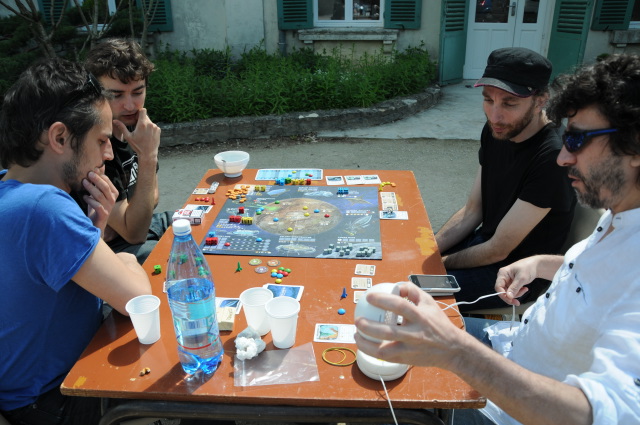 Alien Frontiers, une découverte pour beaucoup, et un grand succès.
Alien Frontiers was new for most of the attendees, and was another big hit.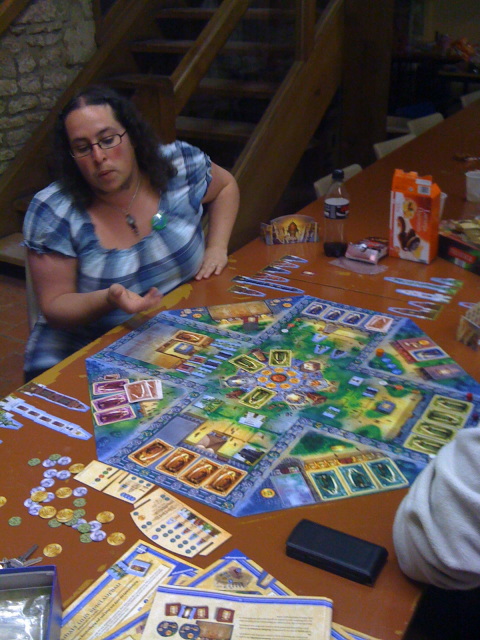 Asara est plus joli en couleurs.
Asara looks much nicer in color.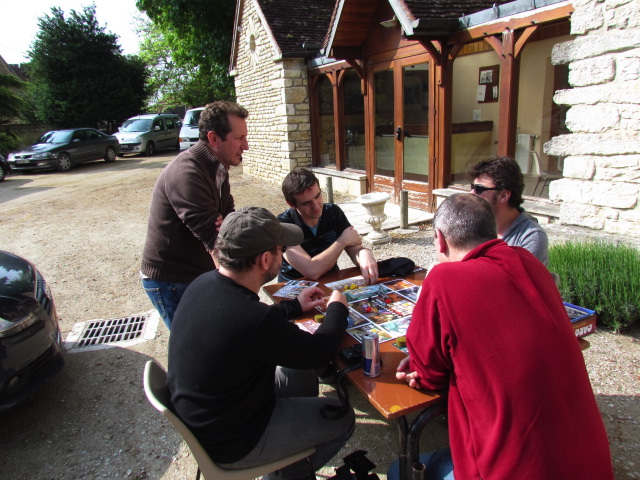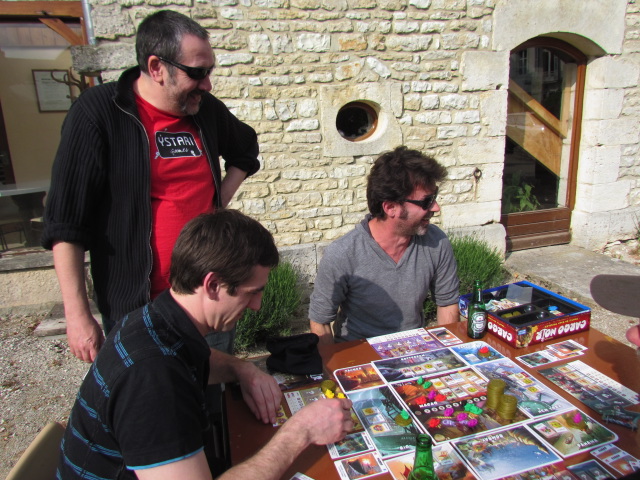 Serge explique Cargo Noir.
Serge explains Cargo Noir.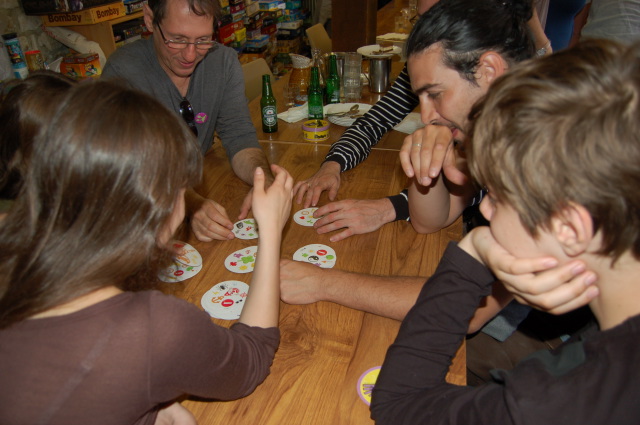 Dobble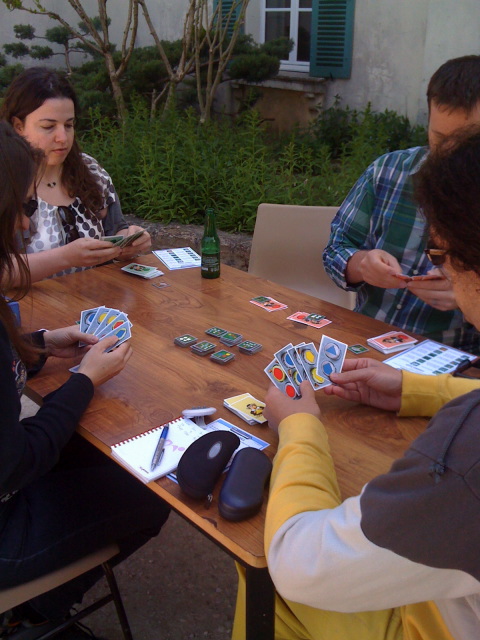 Four Monkeys - because monkeys are the new monkeys.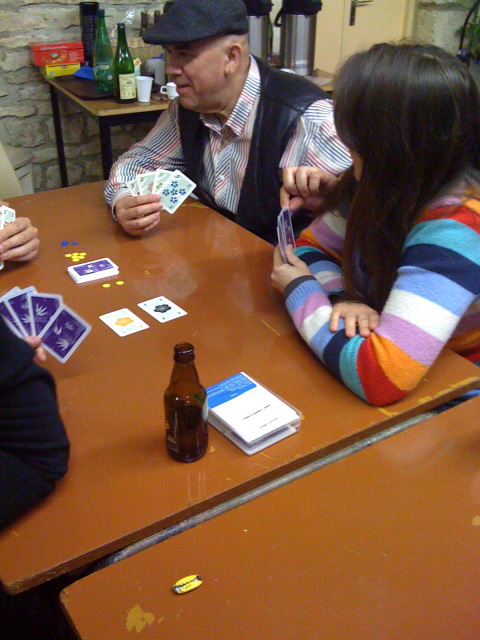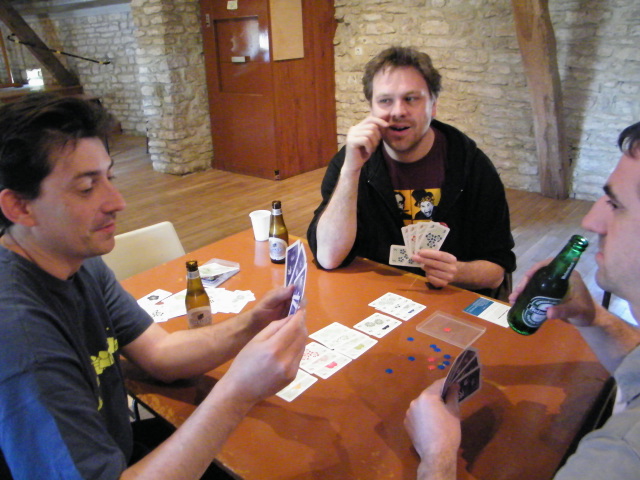 Hanabi, ou peut-être Ikebana.
Hanabi, or may be Ikebana.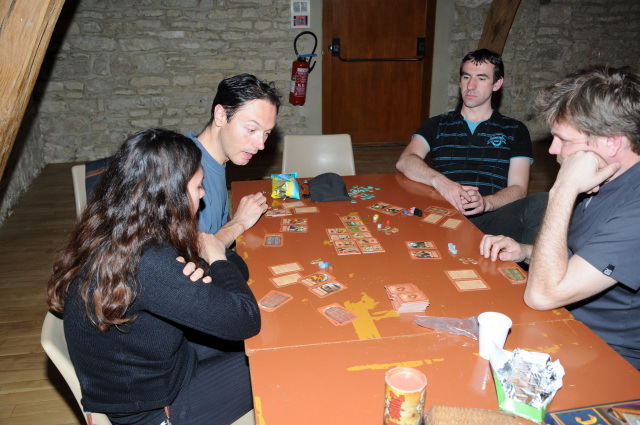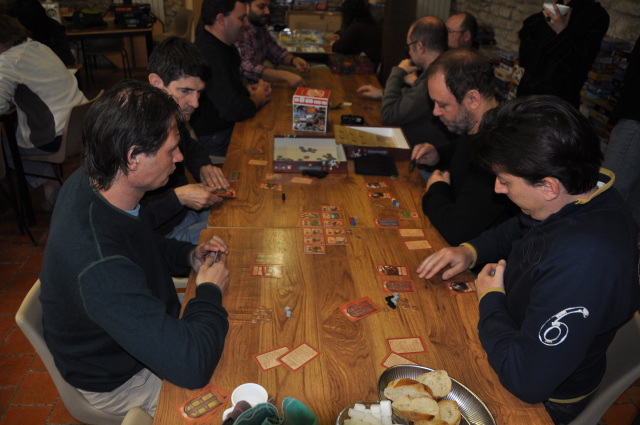 Havana - pourquoi ne jouent-ils pas plutôt à Citadelles ?
Havana - why don't they rather play Citadels ?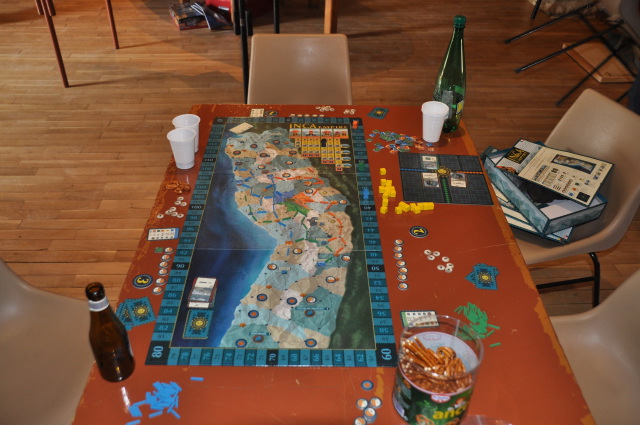 Incan Empire - un jeu de trains.
Incan Empire - a train game.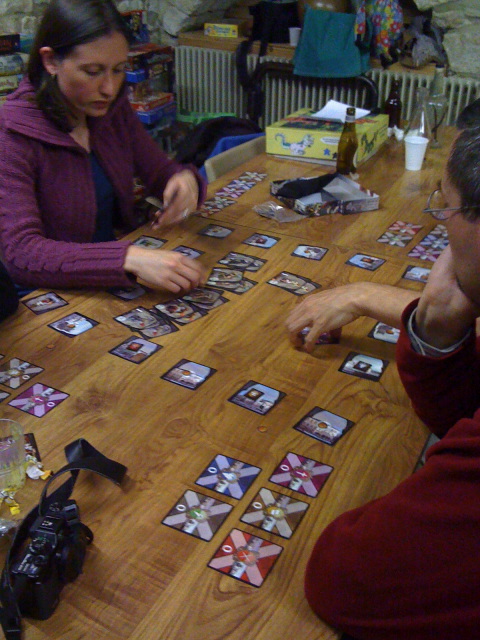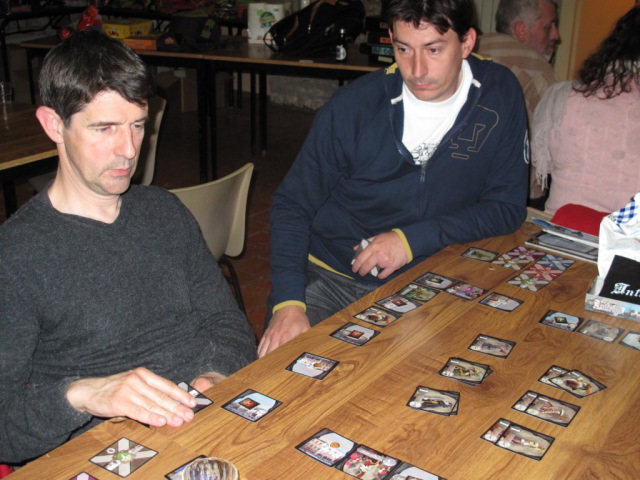 Intrigo.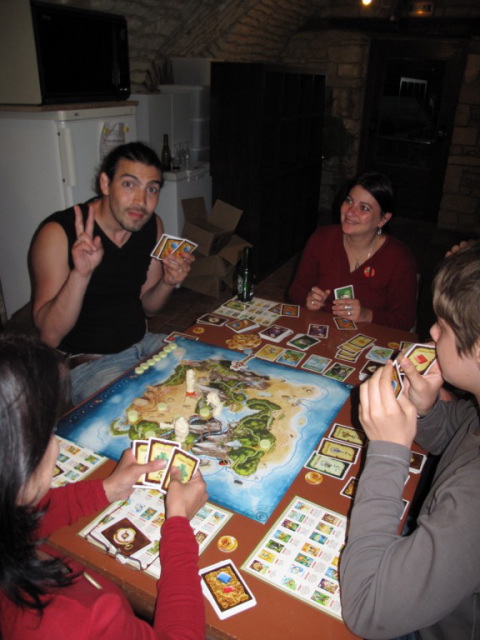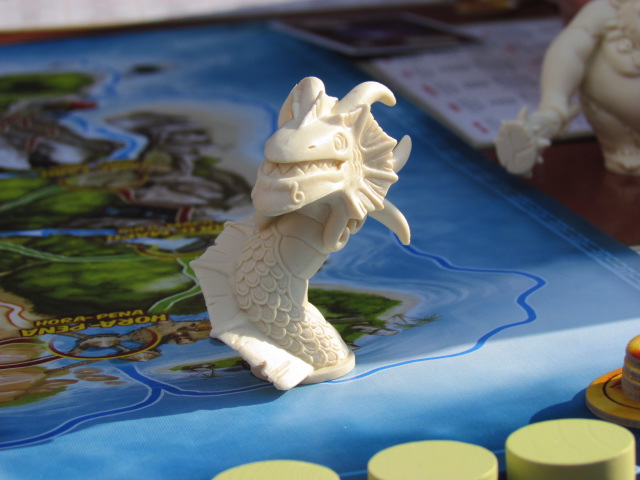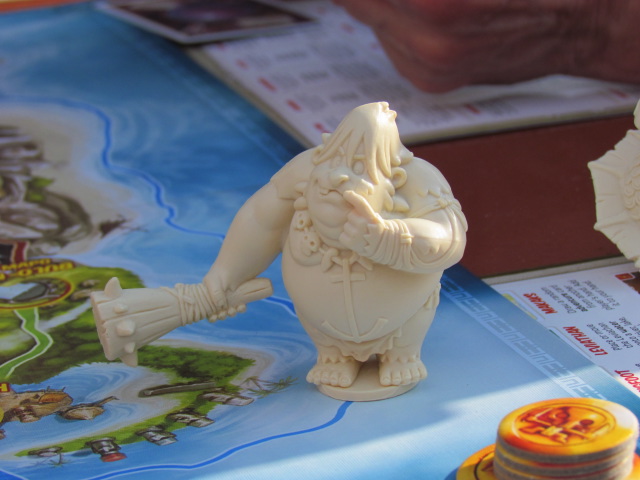 Isla Dorada - encore un jeu qui pris des formes et des couleurs.
Isla Dorada - more shapes and colors than Merchant Caravan.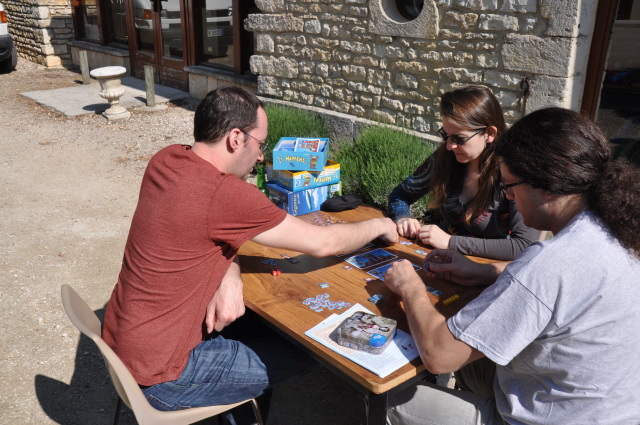 It happens.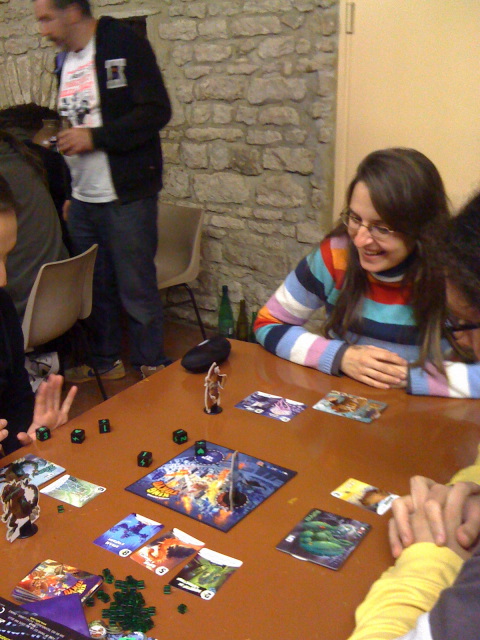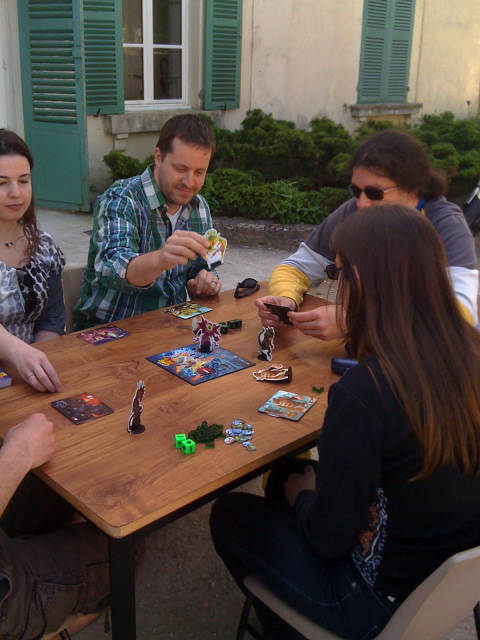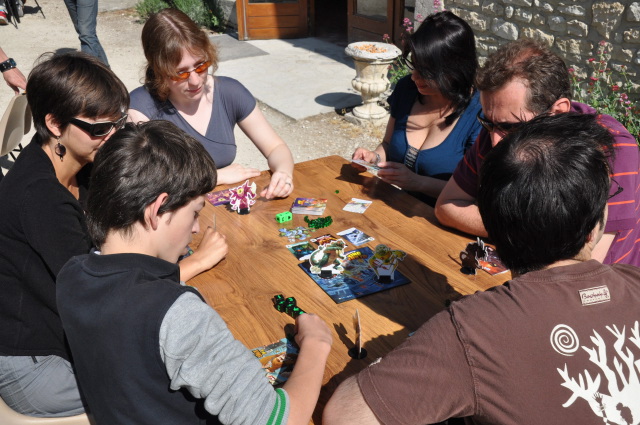 King of Tokyo - un yam's avec de la baston.
King of Tokyo, Yahtzee with "direct interaction" - meaning good old brawl.
Le jeu de cartes à collectionner mais pas à collectionner du Seigneur des Anneaux. Le type qui fait la mise en page chez FFG en fait décidément un peu trop avec les cadres et les dorures baroques.
The non collectable collectable card game of the Lord of the Rings. The team in charge of the graphic design at FFG should restrain itself a bit when it comes to black and gilded frames.